P. O. Box 4064                                                  Website:  www.jamesriverblues.org
Lynchburg, VA  24502-0064                                    E-Mail Address:  jamrivblusoc@aol.com
Tele. (434) 237-8080                                           Volume 8, Issue 4 (Jan/Feb/Mar 2004)













HAPPY
NEW YEAR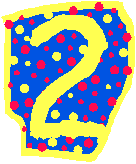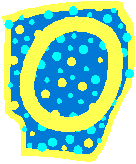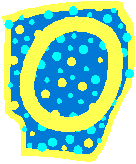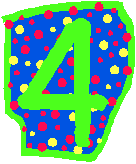 !













JAMES RIVER BLUES SOCIETY, INC.
The James River Blues Society is a 501(c)(3) non-profit, tax exempt, all volunteer organization governed by an elected Board of Directors.  The JRBS is dedicated to promoting and preserving blues music in the central and western areas of Virginia, and is an affiliated member of the Blues Foundation.
2003-2005 BOARD OF DIRECTORS
Jan Ramsey                    President                                   Eric Hollandsworth         At-Large
Vacant                           Vice-President                            Carolyn Mahone               At-Large
Neil Pharis                     Secretary                                  Les Roark                       At-Large
Everett Heath                Treasurer                                  Justin Schroder              At-Large
Ree Breeden                   At-Large
WEBSITE MANAGER   
Ree Breeden      
BOARD OF DIRECTORS MEETINGS: Monthly, on the Wednesday before each membership meeting, HONG KONG SUPER BUFFET 6015 Fort Ave., Lynchburg, 7:30 p.m.  MEMBERSHIP MEETINGS: Monthly, on the second Tuesday of each month, 7:30 p.m. at: CHARLEY'S RESTAURANT, 707 Graves Mill Rd., Lynchburg.
BLUESLETTER
Editor:                           Jan Ramsey                   Contributing Writers:     Bob Lauro
Mailing Coordinator:       Carolyn Mahone                                                    Arthur Shuey
NOTE:  The JRBS quarterly Bluesletter is now published electronically through our website.  Printed editions will be mailed to those who do not have Internet access.  Deadline for submission of articles & advertisements is the 20th of the month prior to publication. The deadline for the Apr-May-Jun publication is March 20. The JRBS reserves the right to edit articles in order to fit the newsletter format and to ensure proper syntax.  If you would like your materials unedited, please state so with your submissions. Please submit via e-mail to:  jamrivblusoc@aol.com.
ADVERTISEMENTS
These ad rates are for camera-ready art and per issue. 
NOTE:  Effective January 2004, advertisements will continue to be published in the printed editions of the Bluesletter according to size chart below.  Scaled versions will also be included in electronic versions of our newsletter as well.
Full page:           $35.00                                      1/4 page:              $15.00
1 /2 page:           $20.00                                      Business card:      $10.00
If at all possible, please submit advertisement payments in advance.  Thank you.
JRBS T-SHIRTS
(Available at monthly meetings & most JRBS events and remote locations)
Large                $15.00                                       2X        $18.00  
X-Large             $15.00                                       3X        $20.00
–  To receive a t-shirt by mail, please add $4.00 for shipping and handling.  Thank you!
MEMBERSHIP PERKS
JRBS BLUES CD LIBRARY   Check out up to three CD's per month from the blues CD library (available at JRBS membership meetings).  Choose from new releases from national, regional, and independent blues labels. 
FREE BLUESLETTER CLASSIFIED AD One free classified ad (up to 4 lines) per membership per issue. 
CLEARY VIDEO OASIS (Amherst Highway, Madison Heights, VA, 434-845-8124).  A 3-day music video rental for $1.50 each with valid JRBS membership card.
TRU BLEU PRODUCTIONS Discount tickets to area blues shows with valid JRBS membership card.  Contact Harry Turner at 540-992-5651 for schedules and additional information.
THE CLUB JAZZ & BLUES THEATRE  (627 Townside Dr., Roanoke, VA, 540-343-6751).  Discount on event tickets with valid JRBS membership card.
VOTE IN W.C. HANDY AWARDS Vote for your favorite blues artists & musicians in the Blues Foundation's annual W.C. Handy Awards, (www.blues.org).
DELTA BLUES MUSEUM Receive 50% off admission to the Delta Blues Museum in Clarksdale, Mississippi. with valid JRBS membership card.
NEW AND RENEWING MEMBERS
Mike Anderson, Blue, Ree Breeden, Donnie Brown, Gerald & Candy Cooper, Pam & Sterling Ewers, Ted Garman, Joe Goosmann, Victoria Harper, Margaret Hewitt,  Gregg Kimball, Douglas Lindner, Dennis McKim, Lisa Miller, Laura Owens, Jewel Rowlett, Ralph Rush, Jose & Retha Valderas, David Wilcher, John & Donna Wilson, Don Wrenn
THE BLUES CAFÉ
(Message from the Prez)
Happy New Year!  I hope you and your family and friends had a nice holiday season.  The JRBS is starting the brand new year off by debuting the brand new electronic Bluesletter!   With an electronic newsletter, we will still strive to continue to provide a unique and invaluable source of information to our readers, At the same time, we want to assure our readers who do not have Internet access that hard copies of the Bluesletter will continue to be mailed to them!  We don't want to leave anybody out!  
Please join me in welcoming our newest Board member, Carolyn Mahone!  Carolyn was appointed an At-Large JRBS Board of Directors member at the October board meeting.  Carolyn is an interior designer and is also an area coordinator for Meals on Wheels.  She brings with her not only her love of music in general, but most importantly, a vast knowledge of the operations of a non-profit organization as well as excellent organizational skills.   Welcome Carolyn!  We're glad you're here!
The Virginia Department of Historic Resources has advised us that the Carl Martin Historical Marker has been erected in Big Stone Gap, Virginia!   Due to the possibility of inclement weather at any given time during the next couple of months, the dedication ceremony for the sign has been postponed until this spring, with a date yet to be determined at press time.  This will give us time to recruit some possible publicity from the local museum in Big Stone Gap and to also try to contact and invite any relatives of Carl Martin who may still live in the area and would want to attend the ceremony.   Which Virginia blues performer would you like to see honored next with an historical marker? 
We received nothing but positive feedback from everyone in attendance at the First Annual Mt. Cove Blues Festival at Mt. Cove Vineyards in Nelson County in October!  Everyone there enjoyed the food, wine, beautiful scenery, and especially the wonderful variety of blues music by performers, Eli Cook, Proffitt & Sandidge, and the Cathy Ponton-King Band.  Special thanks is extended to Al Weed, owner of the winery, Rick Harper who provided the quality sound system, Cheryl Borland for all the terrific photos taken that day (check them out on the website!), the dedicated volunteers, and to everyone who attended!  We even got a nice pre-festival write-up in the Charlottesville Daily Progress! The festival was such a hit, Al told us he has the event scheduled again for 2004!  
We had a packed house at Charley's on December 9 at the annual JRBS Holiday Celebration with special guests 32-20 (featuring Tommy Cox, Jeff Bibb, and Glen Marshall) providing some awesome acoustic blues entertainment for the evening!  If you missed it, you missed a great performance!  Door prizes, including free JRBS memberships and an autographed Jimmy Thackery photograph, were given out at intermission.  Eric Hollandsworth gets a big thank you for providing and working the PA that night!  I think it's always nice for everyone to get together at our monthly membership meetings, and it is especially nice to get together during the holidays!  
Local and regional blues bands, musicians, and singers take note -- The JRBS is developing some strategies to broaden its services for you!  We want to plan more open blues jams, more chances for you to perform, to get more exposure, and have more ways to meet other fine performers!  We have some tentative plans on the table already, but if you have any ideas you'd like to share with us, by all means, please let us know!  There's no better way for us to serve you better than for you to let us know how!  
Peace, and may the good blues be yours,
~ Jan

 BLUES BULLETIN BOARD
Highlights & information about what's happening in the world of blues…
JRBS MEMBERSHIP MEETING DATES:    JAN.  13        FEB. 10        MAR. 9
(Always the second Tuesday of the month)
Blues jam follows brief meeting!  Bring your own instruments and amps!  Free and open to the public.    LOCATION:  Charley's Restaurant, 707 Graves Mill Rd., Lynchburg, 7:30 p.m.
Good luck Parrish Ellis, Michael Farkas, and Joseph DeJarnette, of The WIYOS, as they make their journey to Memphis to represent the JRBS at the 20th Annual International Blues Challenge on January 29 - 31, 2004!   They will compete with other unsigned blues acts worldwide for the first place prize bag including cash, studio time, appearances at several major blues events around the country and the title of "Best Unsigned Blues Band." The IBC judges also present a guitarist with the Albert King Award for the most promising guitarist.  What a weekend it will be!  (For more information about the IBC visit www.blues.org).  According to Parrish, "The WIYOS have recently finished recording, mixing and mastering their first full-length CD.  We are also busy booking a southeast tour for February and March which will include the Budweiser Lowcountry Blues Bash in Charleston, SC.  We are very excited to have the opportunity to go to Memphis to compete in the IBC, and we anticipate having an experience of a lifetime - many thanks to the James River Blues Society!"
NEW CD'S IN THE JRBS CD LIBRARY:


Eric Bibb:  "Natural Light"

Joe Bonamassa:  "Blues Deluxe"

Booze Monkey:  "Good Luck Mr. Gorsky"     

Al Copley:  "Jumponit"

Scott Ellison:  "Bad Case of the Blues"

Anson Funderburgh & the Rockets:  "Which Way Is Texas?"

Scott Holt Band:  "Chipped Front Tooth"

J Street Jumpers:  "Good for Stompin'"

Mark Moore & the Smokers:  "One Long Road"

Robert Palmer:  "Drive"

William Purvis & the Seventh Sons:  "Got to Get Up"          

Various Alligator Artists:              "Genuine Houserockin' Christmas"
Don't miss the ship!  The 2004 Legendary Rhythm & Blues Cruise sold out six months in advance, but you can pre-register for the 2005 cruise right now!  Call 1-888-BLUESIN or surf to bluescruise.com/prebook.  It only takes $250 per person to hold the best cabins.  This is the world's only full chartered blues cruise!!
Grammy Award nominations were announced in December.  Some of the blues artists up for awards include Eddy "The Chief" Clearwater, Buddy Guy, Roomful of Blues, Susan Tedeschi, Sonny Landreth, and Marcia Ball.   The ceremony will take place on Saturday, February 28 and will be broadcast at 8:00 p.m. on CBS.  For detailed information on all the nominations, visit www.grammys.com.
Happy Birthday to Bo Diddley, who celebrated his 75th birthday on December 30!
CLUBS & VENUES
(Where to find live blues!)
This listing can now be found exclusively on our website.
FREE CLASSIFIED ADS  JRBS members can place one free music-related classified ad in each issue of the Bluesletter, and on the website, not to exceed four (4) lines.  Ads repeated upon request. 
The Keeping the Blues Alive Awards
Memphis, TN - Seventeen dedicated blues enthusiasts will receive The Blues Foundation's 2004 Keeping The Blues Alive (KBA) award during a recognition brunch on Saturday, January 31, 2004 in Memphis Tennessee. Bob Porter, host of the syndicated blues radio program "Portrait in Blue," will host the awards. The KBA ceremony is part of the BluesFirst weekend of events that also includes the culmination of the 20th International Blues Challenge competition and seminars, presentations and receptions for blues societies, fans and professionals.
The KBA Awards are given each year to individuals and organizations that have contributed greatly to the growth and vitality of blues music. Recipients from the non-performing world range from blues societies and clubs to corporate sponsors and radio personalities, as well as writers and educators. A committee of professional blues industry representatives, historians, and artists chooses the KBA Award recipients annually through a comprehensive selection process.
This year's Keeping the Blues Alive Award recipients are:
Advertising and Sponsor - Volkswagen
Art - George Hunt, Memphis, TN
Blues Club - Theodores', Steve Walbridge, Springfield, MA
Blues Organization - Suncoast Blues Society, Tampa Bay, FL
Education - Alabama Blues Project, East Tuscaloosa, AL
Film - American Folk Blues Festival, 1962-66, Vol. 1 and 2; David Peck & Jon Kanis, Reelin' In The Years Productions, San Diego, CA and John McDermott & Janie Hendrix, Experience Hendrix, Seattle, WA
Historic Preservation - European Blues Senter, Nottoden, Norway
Internet - BluesWax, Des Moines, IA
Journalism - Jeff Johnson, Chicago Sun Times, Chicago, IL
Literature - Sterling Plumpp, Chicago, IL
Manager/Agent - Bonnie Tallman, BT Productions Artist Management, Hughesville, PA
Print Media - Southland Blues, Los Angeles, CA
Producer - Duke Robillard, Pawtucket, RI
Promoter - Chris Mackey, Bayfront Blues Festival, Duluth MN
Radio (Commercial) - Andre Mosqueda, KGGO, Des Moines, IA
Radio (Public) - Robert Barclay, WCMU, Mt. Pleasant, MI
Record Label - Delmark, Bob Koester, Chicago, IL

BluesFirst weekend, commencing Thursday, January 29, 2004, is sponsored by Budweiser, King Biscuit Time magazine, and Legendary Rhythm and Blues Cruise as gold sponsors, XM Satellite Radio as a silver sponsor, and Gibson Guitars and Memphis Convention and Visitors Bureau as Bronze sponsors.

The Blues Foundation is a 501(c)(3) non-profit organization dedicated to preserving blues music, celebrating blues excellence and supporting blues education. It is the umbrella organization for a worldwide network of 100 affiliated blues societies and has individual memberships around the world. In addition to the Keeping the Blues Alive Awards, the foundation produces the W.C. Handy Blues Awards, the Blues Hall of Fame Induction and the International Blues Challenge.

SOUND BITES
(CD Reviews by Bob Lauro)
Guy Davis:  "Chocolate To The Bone," Red House Records, #RHR 154
With a voice smoother than twice-whipped potatoes, Guy Davis serves up a smorgasbord of delectable bluesy treats from country to Chicago.  Besides displaying his singing and picking talents, for dessert, Davis tells the "Railroad Story," a  real hit from his traveling one man show, and highlights his artistic prowess on the harp.  So kick back on the porch in your big old rockin' chair and don't worry about swattin' them flies, 'cause they ain't botherin' nobody…just relax and let your mind wander of days gone by.
Buddy Guy: "Blues Singer," Silvertone Records, #JADV-41843-2R
A consummate performer and owner of his own blues club in Chicago, Buddy Guy has sold over two million albums, won four Grammy Awards and received nineteen W.C. Handy Blues Awards in a career than spans more than 45 years.  His playing is superb on this acoustic collection of blues songs that pays homage to Guy's mentor, Muddy Waters.  It was Waters who hired the young 27 year old Guy to play on his 1963 album of the same name.  A real treat on this CD is the cut, "Crawlin' Kingsnake," which features Eric Clapton and B.B. King. In the early nineties, Clapton invited Guy to perform with him at the Royal Albert Hall in London. That gig landed Mr. Guy a recording contract with Silvertone Records.  Pretty cool.
…EVEN MORE CD REVIEWS!

Wanda Johnson: "Call Me Miss Wanda," Erwin Music, www.shrimpcityslim.com
(By Arthur Shuey)
Shrimp City Slim's band backs a gospel/blues-style chanteuse on a dozen tunes, six by Ms. Jackson and six by Shrimp City Slim himself on this fine example of Low Country Blues. Cut live in a day, it's a "warts and all" release. One hears a tremendous leap in confidence from Ms. Johnson when she goes from "Can You Handle This," a straight ahead, mildly raunchy SCS number, to "The River," penned by Ms. Johnson and delivered by the band as a gospel/country hybrid.
This is an honest, human record, yet at the same time, a real showcase for everyone involved. One really wants to see Ms. Johnson and the band after hearing each of these cuts, pat them on the back and say, "Wow, great job!" She hasn't quite talked herself into being larger than life, and one needs to be larger than life to be convincing as a blues singer, with larger problems, larger vices and larger powers to get by in spite of them than the people in the audience. She's got the voice; she's done the homework. When she pleads, you hear her pleading. She's good and she'll get better.

Shrimp City Slim: "Highway 17 - Lowcountry Blues Live," Erwin Music, #EM2001CD, www.shrimpcityslim.com
(By Arthur Shuey)
Not as good as attending a live performance, but many of the band's strengths are crystal clear on this record. Shrimp City Slim's impeccable left hand piano bass lines are international star quality.  Chuck Morris's harmonica is the best sales pitch traditional Hohner Marine Bands could have, doing what only those harps can do, and at the same time playing a pivotal role in inventing "Low Country Blues." John Etheridge is what old time blues players called "a fatback drummer," giving a thick, piquant coating to every tune. Guitarist Silent Eddie Phillips has been Shrimp City's foil and bandstand partner for a long time and shaped the sound of a region, somehow combining fun, power and a subtle elegance in all his phrasing; going from rhythm to lead passages seamlessly.
"Low Country Blues" is now a long, long way from its roots in good blues record collections.  It's a separate and distinctive sub-genre of the blues, fun, funky, tastefully sparse, full of earthy lust and humorous asides and, in a nutshell, accessible. Shrimp City Slim demands of himself and his teammates that they entertain, and that, after all, is what audiences want.  Culled from several live shows, these dozen tunes are not only to be enjoyed, but congratulated.

THE CHICAGO BLUES FESTIVAL
(By Roger Crowder)
Hello Blues Family!
First I would like to apologize for my long literary sabbatical.  There is so much to do and so little time it seems.  Back in May of this year, a fellow blues fan, Fred Moore, and I went on a pilgrimage, one that I think all blues fans should make, not only once, but many times to that great Blues Mecca in the north, Chicago!  And there is no better time to be there than during the Annual Chicago Blues Festival!  The Chicago Blues Festival is the largest free admission blues festival in the world.  That right I said F-R-E-E!
You would think the journey would be a long one, but actually you can catch a flight for about as much as the gas would cost you to drive, and you can be in Chicago in about two hours. There are several flights between Roanoke and Chicago each day.
2003 marked the Chicago Blues Festival's 20th year and featured over 70 performers on six different stages over a four-day event, so my advice is that since you can't see it all,  don't even try - it is impossible!  This year's festival had many great performers including Bonnie Raitt, Otis Rush, Buckwheat Zydeco, Honeyboy Edwards, Charlie Musslewhite, Carl Weathersby, Lil' Ed and the Blue Imperials, Corky Siegel and Sam Lay, Henry Townsend, Billy Branch, and many other great performers too numerous to mention. 
While on a musical pilgrimage sometimes I am spiritually moved at some point, and this happened to me as we entered into Grant Park.  I heard blues music in the distance and saw this expanse of a beautiful city park surrounded by the beautiful skyline of Chicago.  That one moment made the whole trip worthwhile as I stood for a moment in awe of my surroundings.
I really enjoyed seeing David "Honeyboy" Edwards and Charlie Musslewhite play a set together.  It's always a joy to see Honeyboy because he is a treasure of skill and knowledge and one of the only true Delta bluesmen alive today.  So as always, I encourage you to travel to see a legend whenever you can because we never know when another legend will be gone.
The performer who stood out to me as being the best example of the Chicago style of the blues was the great Willie Kent and the Gents.  Willie's soulful vocals spoke volumes to my heart.  Willie's effortless bass playing rang out across the audience, and I could see the toll of thousands of Chicago shuffles in his face.  Willie Kent has paid his dues to play the blues and is a true Chicago blues legend.  Another standout was the great Texas bluesman, Roy Gaines, whose riveting performance was definitely not recommended for the weak at heart.  Gaines echoed the sounds of the great T-bone Walker, like it poured out straight from the tap.  Catch Roy when you can.  I am definitely looking forward to seeing him again.
The Chicago Blues festival was very enjoyable, and I found the people from Chicago to be very friendly and kind.  One Chicago resident even offered me a rain parka as I sat in a light shower watching the show, which I graciously accepted of course.
No trip to Chicago is complete without visiting some of the great blues clubs that are open throughout the year.  Clubs like Rosa's, Kingston Mines or the famous Buddy Guys Legends are not to be passed by.  The pinnacle event for this trip for us happened at Buddy Guy's club where we saw the great Magic Slim and the Teardrops!  Even though we had to fight the crowds and stand for a big portion of the show, it was nothing short of a religious experience.  A veteran player told me afterwards, "you can't beat Slim in his element," and believe me, Slim was like a fish in water at Buddy's' that night.  Magic Slim was a monster backed up by a tireless rhythm section.  It was both the highlight of the evening as well as the trip when Mr. Guy took the stage with Magic Slim for a little jam session!
Fred and I had a great time on our pilgrimage, and I hope you all will make the trip one day.  It is definitely a lot of fun, and everyone should experience the Chicago Blues Festival!   
As always I encourage you to support live music wherever and whenever you can.  Until next time, Love, Peace and Chicken Grease!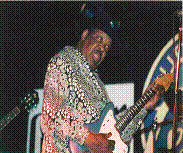 Charlie Musslewhite & Honeyboy Edwards                                          Magic Slim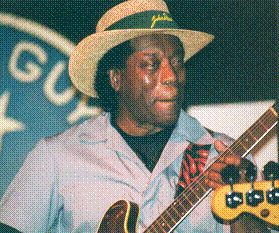 Willie Kent                                                                                                   Buddy Guy